As I'm sure you know many people here very recently, it has also become TV news and newspapers, for re-operation of nuclear power plants, is performed every Friday protest in front of the prime minister's official residence in Tokyo Kasumigaseki have.
In July, I have not to participate in for the job, joined June.
And meaning "Against nuclear power," says is "NO NUKES", Nao Kirishima was not objected to nuclear power has a special meaning.
And, so muchdid not have interesting.
「Fired power generation ", wind power generation, hydroelectric power, this power generation method is unstable.
For moving the nuclear power that it can not be helped, matter of course.
I mean, when trouble will lost run out of electricity? 」
Came alive think so.
One of the Fukushima nuclear power plant accident in serious earthquake East, more than one nuclear power plant has been unprecedented trouble.
Fukushima is not converged, but still emit radioactivity.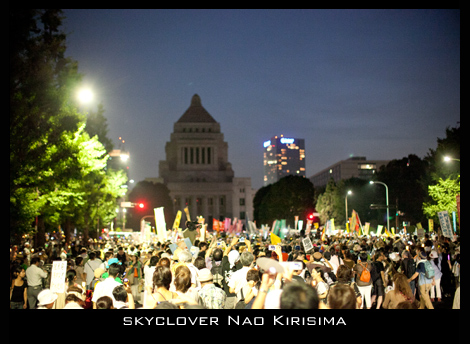 Japan did not also care about do that, but as normal has a life, Fukushima Daiichi nuclear power plant is located on now crisis also global, world focused has been.
However, Japan is peaceful themselves. And those who do not go back to home, problems and radioactive contamination of soil, rubble and processing problems of the earthquake, radioactive contamination food.
Although many have problems, every day is such a thing as if nothing happened.
But, I alived doing so too.
I think Without East 3.11 earthquake, and was alive doing so in the future.
This is not unique to nuclear power, including that of the more wide significance.
To participate in the (demonstration) was the first protest activities.
The first time Connect political remarks, or doubts about the news, I felt uncomfortable even to the Japanese government.
Information gathered during the course of their own,
"electric power things that surplus"
"It says that local earthquake rubble does not want to process in a wide area"
"want you rubble things no more processed in other prefectures"
"In Japan, the current that is abnormal from an international point of view there is reference value of food contaminated with radioactivity"
"That there is a possibility, Fukushima Daiichi nuclear power plant is still there is a risk of collapse, spread of contamination in the Northern Hemisphere all if there is an accident"
"The government announced the number of radiation measurement. Has been announced in the very low numbers.
A large number of nuclides that do not also have been measured"
Etc.Etc.Etc...
Not possible to write down very important thing that a lot of, are not news.
Why the right thing to do. What am I doing wrong?
Knew only a little knowledge of science is limited.
I thought "because the country is safe to say that", so to say, and do'nt stop thinking.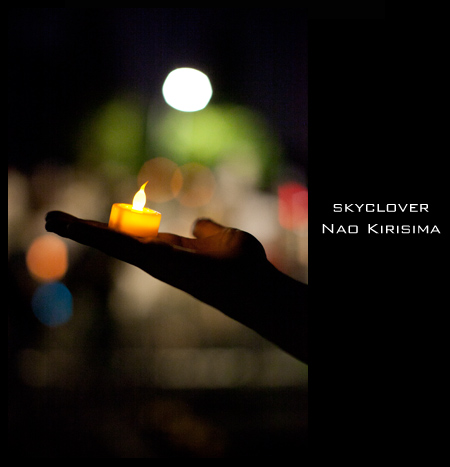 3.11 immediately after the earthquake of March, Kashiwa City, Chiba Prefecture that I did not live in the home space radiation dose is too high.
Look at the monitoring post near the University of, was self-judgment.
I thought at first, but there is mistake hope, it was found and the exact number is six months later. Report came out years later from a tidbit.
Kashiwa is a number near the city of the same level of pollution Minamisoma, Fukushima Prefecture, is heard.
This is either safe or dangerous, I do not know.
I d'ont want to hype the insecurity.
I think now, what should think yourself, you want to think again, what are they.
I think I want, now, that people who are out to society that "human society" everyone.
And "human society" is that was the beginning and the working people, of all people involved in the community meet.
That my choice even if aware, without aware, as a social movement, and movement convey the large gear from a small gear, we move the big gear that "society" as a result.
I think the one of your vegetables is on hand unintentionally, and that moving the society.
Against nuclear power! Agree nuclear power!
Such, rather than the two extremes, more in a broad sense, in that more of you involved.
For example, or, do you think when you want to make meal to your loved one, what want to choose the vegetables.
For example, want to keep forever your important home, or.
Today's actionwill create yourself of tomorrow.
Those chosen by own hands, creating the future.
I think I need to think a lot of things more responsible.
Force alone is but a very small thing, the world individual of more than one person is not available.
Now, rather than able to get easy happiness, There may more important things.
Now, in addition to the information one knows may be able see more different side.
What is correct, what is wrong, people be a judgment for now not residence.
So, yourself, think, I want to decided.
Economy, though of course it is important.
Important thing is to securely more than that.
Do not want to see appearance you sad, I think I came to create such a society is indifferent no try to know. Can help each other is required.
That is why, Do'nt be hypocrisy and deception and lies and vanity there.
Reality is severe.
That's why, do'nt go without thinking, What do you want if on real was looked at.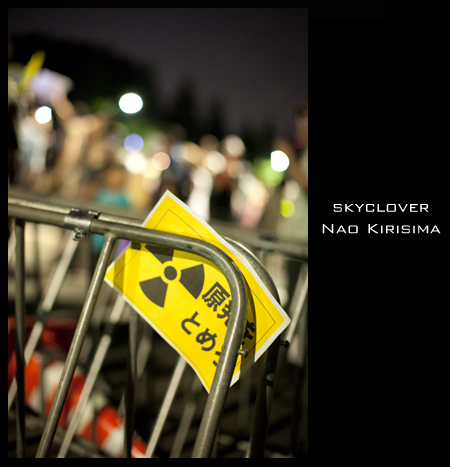 I want to think again the meaning of the word "KIZUNA".
Now, what should own what, whether need to think what. Also participated in (
http://nonukes2012.jp/
) sponsored by Ryuichi Sakamoto "NO NUKES 2012" festival, we believe that variety.
Because people individuals, each person is different opinion. That's why you will be asked their opinion.
In Japan, there is a proverb, "If God touch, but not angry" that.
That of nuclear relationship is taboo for some reason tend to become, and that it firmly with my own values first, or do want to be yourself, think.
Now I have come to that time.
There are accounts of collecting information in addition to the accounts of Nao Kirishima in official twitter. Authenticity of information on the net I do not know. Or to say, is right I do not think TV and newspapers.
First, I think that it is "knowledge of the multifaceted". And not to give up. Be interested.
To be recognized that he was one of members of society.
Including that to admonish myself, I tried to in the article.
Then I saw the English.
Prime Minister's Office about the protest, we will introduce the BLOG of SHIZUMIN.

"HANA TO NEZUMI TO GOHAN TO OYASTU"
(mouse and snack rice and flowers)
BLOG is our adorable cute mouse and nice information and delicious meal!
And its ability to take action, such as feelings and statements to the nuclear, we are very impressed with only as a fan, but there was one, that I see your BLOG. In addition, there is very much part can sympathize.
If you're interested in, would not it feel? And, who seemed please by all means.
SIZUMIN, Thank you for allowing links!
Protest before official residence of the normal, person have joined.
There are a wide variety of thinking among them, would also different directions.
It Not that the same intention Join them at all, it may fine each opinion are different.
But, because it is a matter of course What human, what we have exactly the same as my opinion of human that are amazed.
Among them, that have in common is the "generation of nuclear waste now.
Do not leave to future generations" that. In the "now" of our own, or are not determined that it not.
I say there are more rough and snort! "To publish proposed alternative energy" and said anti-nuclear, nuclear proponents Who can do the solutions to the problems of nuclear fuel waste? And, it turns out that the say.
I do not mean patience.
I do not know to everybody.
So, no way even if you do not have the hassle of such lip service only, even now only just a matter of economics.
I can raise a human problem is not such a big thing, the more little things. Here is that I wrote.
What you're thinking what you Selecting, that you care and want to cherish, Only once again, want to stare.
Although things itself creating that make up the world, that become one.
Also themselves, that's part of the world.
The issue appears to be wide, is very narrow issue.
In narrow, and are connected this world, I think.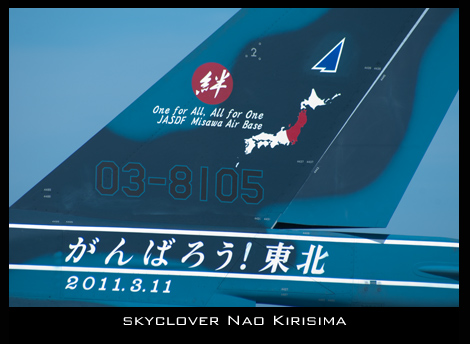 To see the festival Matsushima air base in Self-Defense Forces, so from now I can not wait.
There are a lot of it should not be issue not clear.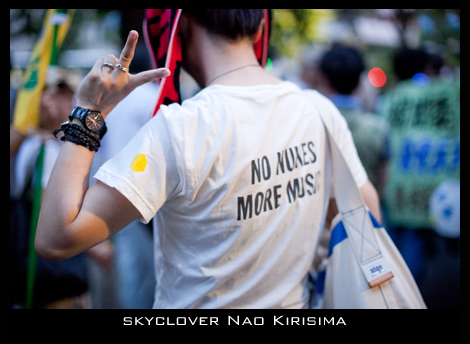 To the world, even my own. Is.
Thank you very much for reading! !
http://naokirisima.skyclover.hacca.jp/?eid=470
この記事は上記日本語記事を英訳したものです。
きちんとした英文作成がものすごく苦手なので(ジャンクな英語も苦手ですが…)おかしなところがあったら指摘していただけると嬉しいです!
登録してみました
サイト TOPを別窓で開く(外部来訪者さま用)
JUGEMテーマ:
写真
2012.07.27 Friday
-
-
by 桐島ナオ